Achieve The Goal Of Better Math Scores in 2018
Just Like Thousands Of Students Whom Have Mastered
The Right & Critical Skills To Math Problem Sums Solving.
Yes, Learn Right To Score With No Repetitive Drilling And
Boring Procedural Application!
This January, Your Child Can Experience A FREE TRIAL LESSON At Selected Oodles Learning Centres. And Parents Will Attend A Back-to-School Parent Sharing Session To Learn The Core Goals You Can Set With Your Child to Help Him Confidently Achieve The Goals Of Better Math Results in 2018!
Register for these FREE Sessions at Oodles Learning to start learning and scoring in 2018!
Here's a quick overview of what we'll be covering at the Parent Sharing Session:
Discover the CORE goals you can set together with your child to help him work towards better Math results in 2018.

Learn the MUST-HAVE skills that your child needs NOW regardless of the academic level to be able to solve problem sums independently to achieve A/A* in PSLE.
Understand the "Oodles Learning MA+H Approach" to help your child perform consistently well starting this 2018 ( even if he is struggling with Math now)!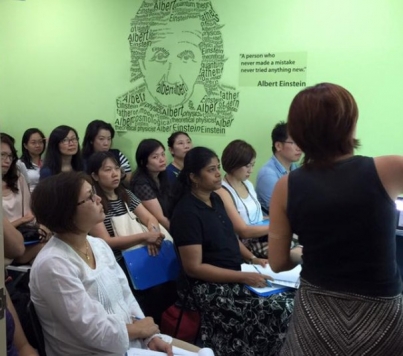 While you are attending the Parent Sharing Session, your child will attend a 2-hour Trial Lesson to experience and learn the right skills to solve problem sums independently!
This is a great opportunity for you to visit our centres, meet the coaches and experience what thousands of students have learnt to help them score in their Math consistently.
To celebrate the new year, we are making this event FREE for you and your child so don't miss this chance to learn from our experienced coaches whom will inspire your child to greater heights!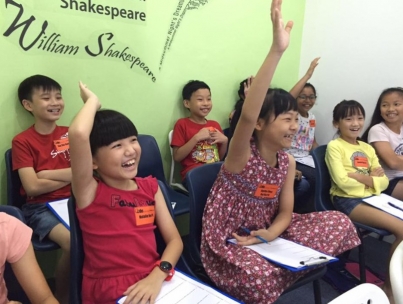 "…They Are So Much More Confident In Solving Problem Sums… Grades Definitely Improved!"
"Before joining Oodles Learning, my two children, Gabriel and Alexius were both not confident when working on problem sums.
We are so happy that our boys are in Oodles Learning because since joining, they are so much more confident in solving problem sums and they also do it independently.
Yes, their grades have definitely improved! Thanks to the coaches and also to the friendly and patient staffs at Oodles Learning."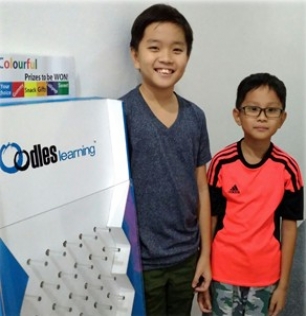 Gabriel Lee, P6
Alexius Lee, P4
Pei Chun Public School
The Results Of Your Child in 2018 Could Well Depend On Whether He Is Given The Right Skills To Become A
Better Problem Sum Solver!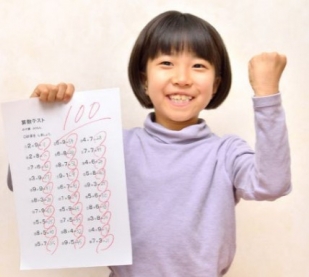 Your child's result in 2017 or even previous years may not be satisfactory because he was constantly losing marks due to carelessness, inability to apply the "right" methods, can't think well during exam or simply dislike Math!
And while all these are happening to your child, thousands of other children are performing to their mark because they have discovered the right way to score and eventually the way to their desired class or secondary schools.
Do not deprive your child from performing to his mark by giving him the right skills to score this 2018!
"Outstanding P5 Final Semester Math Performance Within 5 Months! "
"Shannon has always been a hardworking student but she faces a lot of difficulties when encountering challenging problem sums.
With your dedicated guidance, we are amazed at Shannon's outstanding P5 final semester math performance within 5 months of attending Oodles!
My wife and I are so convinced with Oodles that we immediately enrolled our 2nd child Sharlotte as well!
We trust & look forward to your continued assistance in bringing out the best in our children with your team"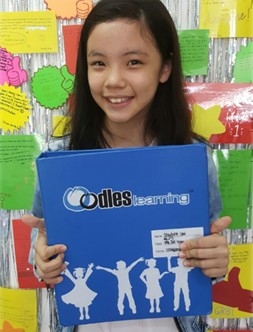 And we'll be sharing more about our Oodles Learning Ma+H Approach at our upcoming Back-to-School Parent Sharing so you can set CORE goals with the right means to effectively help your child to better Math results in 2018!
Oodles Learning centres are located at 10 convenient locations island-wide.
BUKIT TIMAH
6A Cheong Chin Nam Road S(599731)
Call : 6762 6697
Text : 9788 0537
CLEMENTI
154 West Coast Road, #01-58 West Coast Plaza S(127371)
Call / Text : 9151 9006
HOUGANG
1007 Upper Serangoon Road, Seah Construction Building, S(534745)
Call : 6285 6738
Text : 9173 3873
JURONG EAST
Blk 350 Jurong East Avenue 1 #01-1235 (Level 2), S(600350)
Call / Text : 9836 3371 / 8751 3361
MARINE PARADE
30 East Coast Road, #03-23 Katong V, S(428751)
Call : 6346 7279
Text : 9295 3770
PUNGGOL (NEW!)
Marina Country Club, 11 Northshore Drive, S(828670)
Call / Text : 9626 1107
REDHILL
Blk 2 Jalan Bukit Merah #01-5170 S(150002)
Call : 6401 6497
Text : 9062 1275
SEMBAWANG
409 Sembawang Road S(758387)
Call : 3112 8311
Text : 9694 1501
TAMPINES
Blk 139 Tampines Street 11, #01-80 S(521139)
Call : 6789 3785
Text : 9088 5596
UPPER THOMSON
200 Upper Thomson Road #01-09 Thomson Imperial Court S(574424)
Call : 6254 0515
Text : 9088 2243
Register for Back-to-School Parent Sharing now!
To register for the Parent Sharing Session, please complete the online form below. The centre will contact you within 3 working days to confirm on your registration for the Parent Sharing Session and the Trial Lesson for your child.
Seats are limited and are taken up very quickly! So do register early for your preferred location and timing NOW!
For further assistance, you may also write to admin@onsponge.com
Yes! I would like to register for the 2018 Back-to-School Parents Sharing @ Oodles Learning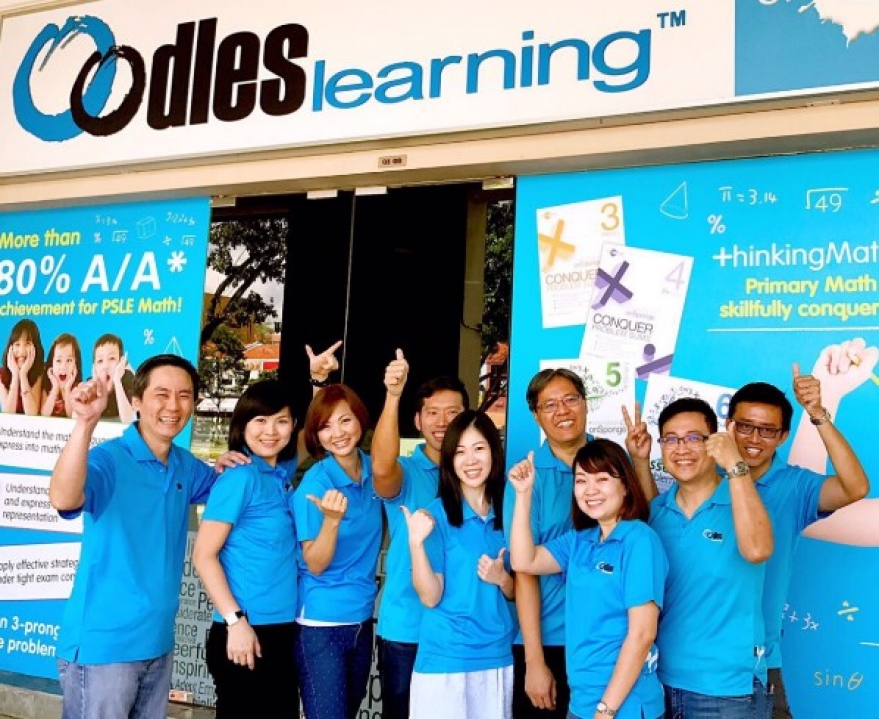 See you soon at Oodles Learning!
Copyright © 2018 onSponge Pte Ltd